We made some T-shirts and bags with our bear hands using fabric paint and carpet (it was a high tech operation).
The Bear Driver factory. All our workers are poorly paid and overworked but they do it for the 'love' man.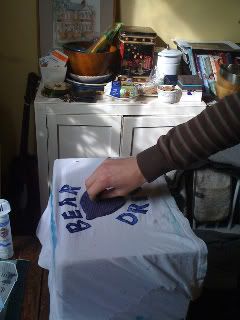 Carpet at work.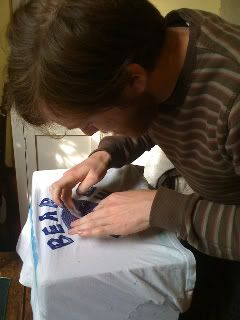 Before he joined the band Jon was a Blue Peter presenter. Fact.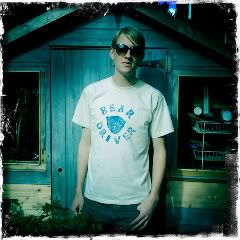 From the factory floor to the catwalk.This seasons must have t-shirt.
Once you've got a t-shirt, you'll need somewhere to put it right? Why not try out a Bear Driver tote bag. It comes with two handles that you can slip over your shoulder for maximum comfort and style. Modelled by Joseph. Stylist - Vivienne Westwood.
All of these are available over at our
store
.