What with all the snow and all this talk about Christmas we decided to stay indoors and record a wintery little number. Here it is...
The Snowman - Walking In The Air by Bear Driver
Here's the video! The video was originally a short film made by Norwegian artist Frode Sten Jacobsen and we are very grateful to him for letting us use it. What could possibly be better than stop motion snowmen in NORWAY?
You can watch Frode's orginal film over on his
Youtube channel.
Here's a picture Jon drew.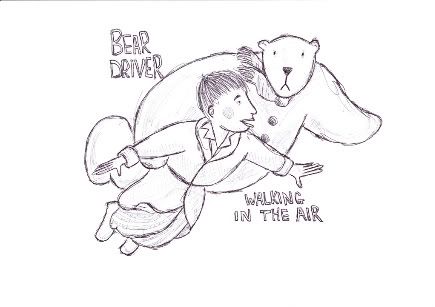 Bearry Xmas!!